Perfume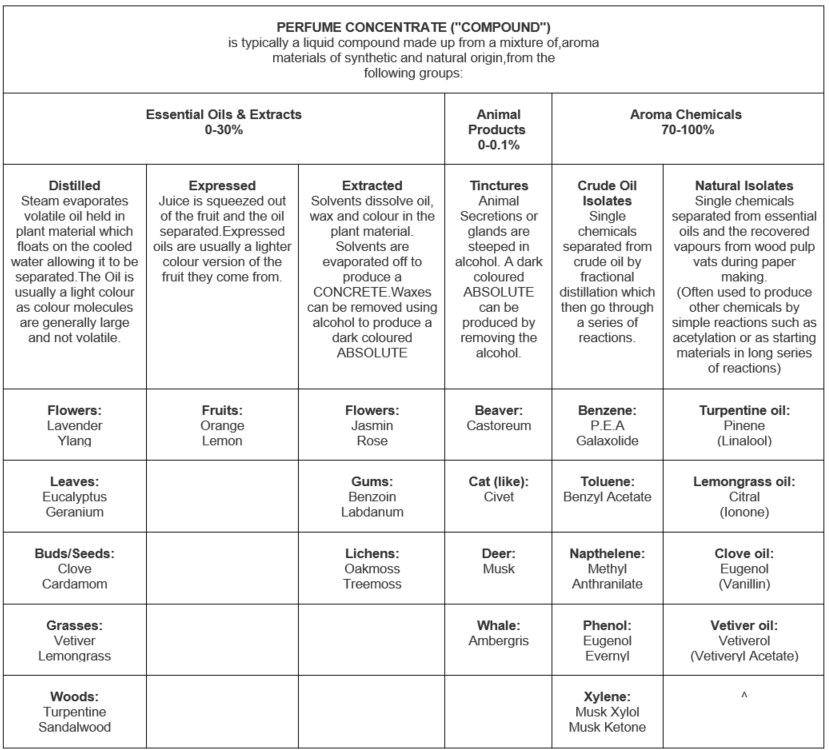 Fragrance Classification
A - ALI-FAT-IC Fatty, Waxy, Soapy, Clean
B - BERG & ICEBERG Cooling, Borneol, Mint, Camphor
C - CITRUS Sour, Sharp, Citrus peel
D - DAIRY Milky, Cream, Butter, Cheese
E - EDIBLE Vegetable, Nut, Fish, Meat
F - FRUIT Sour, Sweet fruits, Strawberry
G - GREEN Cut-grass, Leaves
H - HERB Cool Herbaceous notes
I - IRIS Orris/Iris (kosatec), Violet
J - JASMIN Fruity, Oily, Narcotic, Jasmin
K - KONIFER Pine, Pineneedle
L - LIGHT Chemical Floral Fresh light floral chemical
M - MUGUET Lily of the Valley, Green, Fresh
N - NARCOTIC Heavy Sweet Florals, Absolutes
O - ORCHID Deep floral, Aromatic
P - PHENOL Phenol, Medicinal, Honey
Q - QUEEN of the ORIENT Resin, Balsam
R - ROSE Rose Otto, Absolute, Geranium
S - SPICE (Hot) Hot Culinary, Spice
T - TAR & SMOKE Smoke, Tar, Burnt
U - URINE ANIMAL Animal, Faecal, Leather
V - VANILLA Sweet Edible, Vanilla
W - WOOD Wood Oily, Santal
X - X-rated MUSK Sexy, Musk, Sensual, Sweet
Y - EARTHY MOSSY Yeast, Fungal, Moss, Marine
Z - ZOLVENTS Odourless Solvents, Solubilisers, DEP, DPG, IPP, Ethanol, PG
Perfumes: Fragrantica Niche Perfumes *.* Best Perfumes? Perfume Shrine Osmanthos
Materials: Parfume Words (Aroma Chemicals pdf) PipingRock Love Scent, pure pheromones AllBizMart, India Wellington fragrance company, USA Midwest Sea Salt, USA CREATING PERFUME Majestic Pure Essential Trading Post Calmers Solutions PG-Chem * U šikovných rúk Myrrh *.*.*.+ Lab.tech. * Ancient Wisdom (with DPG 10x10 ml) *, Ancient Wisdom (100% pure, 500 ml) * 15%+DPG; Flora, Slovnatur Salos *, Nobilis Tilia, Benzoin, NT SCENT MARKET Candle Supply Gracefruit Just Mydlový svet Siberica Bio3000 * Natural Trade Zdravie z bylin Garner Beauty Flakony Attar Bazar
Articles: Perfume Compounds Video Extraction Creating Perfume Parfém? Nie! Advanced Biotech Leffingwell About *.* CREATING PERFUME
IFRA limit for Category 4 (A/B) (which covers fine fragrance and anything in an alcohol base) IFRA Standards PDF The Good Scents Company Information System Givaudan Perfumer Flavorist news
Acronyms:
P - Perfume extract (Extraint): 20% - 40% (IFRA: typical 20%) *
EDP, PDT - Eau de Parfum : 15% - 20 % or Parfum de Toilette (PdT), typical 15%
EDT - Eau de Toilette : 5% - 15%
EDC - Eau de Cologne: 3% - 8%
EDS - Splash and After shave: 1%-3%
RIFM - Research Institute for Fragrance Ingredients (RIFM)
FEMA - Flavour And Extract Manufacturers Association
IFRA - The International Fragrance Association (IFRA), founded in 1973
GC - Gas Chromatography
EINECS European Inventory of Existing Commercial Chemical Substances
CAS Chemical Abstracts Service (division of the American Chemical Society)
MSDS / SDS Material Safety Data Sheet
Fragrance Industry Leaders: *
Givaudan Firmenich IFF Symrise Takasago <Mane SA Frutarom Sensient Flavors Robertet SA T. Hasegawa Huabao Intl.
Formulas
(
techniques
)

Heart (Basic): A material that forms the heart or basic smell of the perfume, a material that smells like the title.
Modifier: A material that decorates the smell, adds freshness, naturalness, fruity, green, spicy etc.
Blender: A material that helps link and harmonize he disparate basics and blenders, rounds or smoothes the perfume
Fixative: A materials used to add depth and a time element to the perfume and a trace or substantive note.
Basic (Heart) about 40% 3-4 basic materials
Modifiers about 1-10% 5-7 materials
Blenders about 20% 2-3 materials, low IMPACT,(Alaxolide, Tonalide, Iso E Super, Vertenex, Cedarwood, Sandalore ...).
Fixatives about 30% 2-3 materials, long time, (Natural fixatives are resinoids (benzoin, labdanum, myrrh, olibanum, storax, tolu balsam...) and animal products (ambergris, castoreum, musk, and civet...). Synthetic fixatives include substances of low volatility (diphenylmethane, cyclopentadecanolide, ambroxide, benzyl salicylate) and virtually odorless solvents with very low vapor pressures (benzyl benzoate, diethyl phthalate, triethyl citrate...), link) , 400 hour
Top notes: 20-25%, Body notes: 20-30%, Base notes : 40-55%
BASE NOTES: Balsam, Bay 2, Benzoin, Beeswax, Cassia 2, Cedarwood, Cinnamon 3, Clove, Frankincense, Geranium, Ginger, Macrorrhizum, Guaiacwood, Heliotrope, Jasmine, Labdanum, Melliot, Moss, Myrrh 2, Neroli 3, Oakmoss, Olibanum, Opoponax, Patchouli, Sandalwood, Styrax, Rose 2, Tonkabean, Valerian, Vanilla, Vanilla Bourbon, Vetiver
BASE TO MIDDLE NOTES: Bay 2, Cedarwood, Cinnamon 3, Frankincense, Myrrh, Orange Blossom, Patchouli, Pimento berry, Sandalwood, Styrax, Vetiver, Ylang Ylang
MIDDLE NOTES: Angelica 2, Anise 2, Artemisia 2, Balm, Basil, Bay 2 , Caraway, Cardamom 2, Carnation, Cassia 2, Cassie, Carrot, Chamomile, Clary-sage, Clove, Coriander 2, Cumin 2, Cypress, Fennel, Galbanum 2, Geranium, Ginger, Ho Leaf, Ho Wood, Hyacinth, Hyssop, Jasmine, Jonquil, Juniper, Lavender 2, Lemongrass, Linden, Lotus (Blue), Mandarin, Marjoram, Mimosa, Myrtle 2, Narcissus, Neroli 3, Nutmeg, Orchid, Oregano, Oriental rose, Orris root, Osmanthus, Palma Roas, Pepper (black), Peppermint 2, Pettigraine 2, Pahna rosa, Pimento berry, Pine, Pine needle, Rose 2, Rosa Alba, Rosa cendfolia, Rosemary, Rosewood, Sage, Spikenard, Tarragon, Tobacco leaf, Thyme, Toberose, Violet flower, Yarrow, Ylang-ylang.
MIDDLE TO TOP NOTES: Angelica 2 , Basil 2, Bay 2, Bergamot, Caraway, Cassis, Clary-sage, Coriander 2, Fennel, Hyacinth, Hyssop, Lavender, Lemongrass, Linden Blossom , Marjoram, Melissa, Mimosa, Neroli, Nutmeg, Oregano, Orange Blossom 3, Palmarosa, Pepper (black), Pimento berry, Rosemary, Rosewood, Tarragon, Tea Tree, Thyme.
TOP NOTES: Angelica 2, Anise 2, Armoise, Artemisia 2, Basil 2, Bergamot, Cajuput, Cardamom 2, Cedar leaf, Chamomile, Cinnamon 3, Coriander 2, Cumin 2, Davana, Estragon, Eucalyptus, Galbanum 2, Grapefruit, Juniper, Lavender 2, Lemon, Lemon Orange, Lime, Linden Blossom, Lotus (Blue), Mandarin, Marigold, Niaouli, Neroli 3, Orange, Orange Blossom 2, Peppermint 2 , Pettigraine 2, Ravensara, Rose Otto, Sage, Spearmint, Tagetes, Tangerine, Verbena, Violet Odorata
Recipes: (1 drop = 0,05 ml, 20 drops = 1 ml) More Recipes
Citrus, Cologne 4711: 30 Bergamot, 20 Lemon , 10 (20) Sweet Orange, 5 Levander, 5 Musk keton *, 3 Neroli + [Dior SAUVAGE: 20 Hedion, 3 Basil], hedion and womans
Citrus, Accord: 6 Lime eo, 4 Pink Grapefruit eo, 4 Blood Orange eo, 3 Bergamot eo, 3 Petitgrain eo, 2 Citron eo, 2 Lemon eo, 1 Neroli eo *
Citrus, Conca d`Oro: 1.5 Blood Orange eo, 1 Mandarin Red eo, 1 Lemon eo, 1/2 Basil Lemon eo, 1/2 Rosemary eo, 1/4 Neroli eo, 1/4 Sage eo, 1/4 Zdravetz eo, 1/4 Sweet Fennel eo, 1/8 Oregano eo *
Citrus, Grove: 15 Lemon oil, 10 Bergamot oil, 10 bitter-Orange oil, 5 Grapefruit oil, 5 Lemongrass oil, 4 Benzoin oil, 2 Cedarwood oil
Citrus, Orange Blossom Supreme: 6 Sandalwood, 1 Orange Blossom abs, 1 Neroli
Fresh, Rain Shower: 5 Bergamot, 5 Cassis (Black Currant), 3 Sandalwood
Chypre, Basic: 3 Bergamot, 3 Labdanum Abs (or Cistus eo) 1 Oakmoss Abs, 1 Lime
Chypre, More Complex: 3 Bergamot eo, 3 Oakmoss Abs, 2 Amber Base (Labdanum, Benzoin, Cistus 1:1:1), 2 Tonka Abs, 1 Vetiver eo 1 Patchouli eo, 1 Clary Sage Abs, 1 Orris Abs, 1 Rose Abs, 1 Sassafras eo
Chypre, Basic Accord: 3 Bergamot eo, 1.5 Oakmoss abs, 1 Lime eo, 3/4 Labdanum abs *
Chypre, Middle Accord: 2 Patchouli absolute, 1 Sandalwood eo, 1/8 Ambrette seed eo, 1/16 Angelica root eo *
Orient, Amberi Attar Base: 1 Frankincense/Cedarwood abs, 1 Patchouli eo, 1 Vetiver eo, 3/4 Labdanum abs, 1/2 Ambrette Seed eo, 1/2 Balsam Peru eo, 1/2 Sweet Amber Melange, 1/4 Benzoin abs in 50% alcohol, 1/4 Angelica Root eo,*
Orient, Kemet Egyptian:2 Frankincense eo (Oman or Somalia), 2 Gulhina Attar, 1 Blue Lotus Absolute, 1/2 Henna Leaf CO2, 1/2 Rosa damascena abs, 1/4 Nagarmotha eo, 1/4 Orris Root CO2, 1/32 Cinnamon bark eo *
Floral, Ambrosial Neroli: 1 Petitgrain eo, 1 Neroli eo, 1/4 Orange Blossom Abs/Tunisia, 1/8 Jasmin grandiflorum abs/India, 1/16 Tonka abs. *
Floral, Bazar al-Eutur: 4 Ambrette abs, 3 Carnation abs, 3 Mandarin eo, 3 Geranium eo, 2 Petigrain sur fleur, 2 Jasmine grandiflorum abs, 2 Lemon basil eo, 1 Cassie abs, 1 Violet leaf abs *
Woody, Cedar Chest: 2 Bergamot eo, 2 Virginia cedarwood eo, 1 Geranium eo, 1 White Ginger Lily Flower abs, 1 Muhuhu eo, 1/2 Patchouli eo, 1/2 Vetiver eo, 1/2 Balsam Peru abs, 1/4 Black Musk Base, 1/4 Cassia CO2
Woody, Dream Time: 4 Cassie abs, 3 Mandarin eo, 3 Buddha Wood, 2 Eucalyptus Lemon Ironbark, 2 Blue Cypress *
Woody, Orange Blossom Supreme: 6 Sandalwood, 1 Orange Blossom absolute, 1 Neroli
Conifer, Amaze Perfume: 2 Cypress (conifer), 2 Rosemary, 1 Hypericum perforatum
Conifer, Coniferous Tier: 1 Templin (Silver Fir Cone) eo, 1 Silver Fir eo, 1/2 Fir Balsam abs, 1/2 Black Spruce abs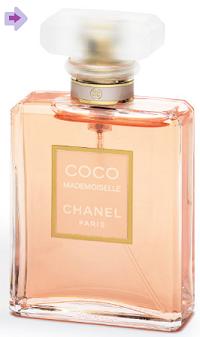 Získávanie prírodných aromatických látok
Lisovanie, vytláčanie, expressed (hlavne pri citrusov), potom oddelenie esenciálneho oleja
Tinktura (čerstvé nesušené kvety, alebo iné materialy nechajú vyluhovať v alkohole)
Destilácia (vodou) AGARWOOD (Aquilaria malaccensis) , LAVENDER
Macerácia - máčanie kvetov do teplých (50°C) mastí alebo olejov, teplý enfleuráž (hot enfleurage), napr. Orange blossom
Saturácia (anfleráž, enfleuráž)- absorpcia, nanášanie kvetín na tenkú vrstvu tuhého tuku pri normálnej teplote. Ide o metódu, ktorú používali už starovekí Egypťania a ktorá sa zachovala do 20. storočia. Hlavičky kvetín sa ukladali do oleja či masti, ktoré absorbujú vôňu. Voňavkári pri tom využívali schopnosť niektorých kvetov produkovať esenciu ešte krátko po tom, ako boli odtrhnuté. Vo Francúzsku sa to robilo na komerčnej úrovni od 17. storočia najmä s jazmínom. Rastliny sa ukladali na sklenené tabuľky natreté liečivou masťou, ktorá sa potom rozpustila alkoholom, aby sa opäť získal olej. Je to mimoriadne prácna metóda a dnes sa už nepoužíva. Pri odfiltrovaní sa dala získať vysoká koncentrácia výťažku až na úrovni absolútnej esencie. Tuk nasýtený silicou sa nazýva pomáda. Táto sa extrahovala etanolom. Extrakt sa vymrazil a prefiltroval. Výsledný produkt sa nazýva laváž (z franc. lavage). Z laváže sa oddestiloval etanol a zvyšok bola vonná silica.
Extrakcia - využíva rozpúšťadla (étery, chloroform, petroléter, benzol, lieh, metylchlorid, tetrachlorid uhličité, dichlorethylén, tuky, oleje, glycerin, parafin apod.) Zahrňa viac krokov: macerácia, odparenie, čistenie, rozpustenie v alkohole Extract limonene and citrate from lemons

Silice tuhé, konkrétum - po odparení rozpúšťadla pri nízkej teplote a vakua: parfum naturel solide, parfum naturel cire, essence concrcte
Silice tekuté - silice tuhé rozpustené v alkoholu: parfum naturel liquide, extraits aux fleurs, parfum naturel sans cire
Floressences, fleuressence - v podstate silice tekuté, ale speciálne pripravené. Vyznačujú sa silnou koncentraciou a rozpustnosťou v alkohole.
Absolutes - odparením alkoholu: essence absolue, quintessence. Je to nesmierne drahý produkt. Absolútna esencia tuberózy hľuznatej dnes napríklad stojí viac ako jej hmotnosť v zlate. Voňavkári často uprednostňujú konkrétnu silicu pred absolútnou.

Frakciová destilácia
Vakuová CO2 extrakcia
Rozdelenie parfémov
V zásade sa vône parfémov bežne dostupných na trhu rozdeľujú do kategórií * a to aromatické, aldehydové, kvetinové, orientálne, citrusové, cyprusové (chypre), fougére (fužér), ozónové, drevnaté a kožené. (link)
(Rozdelenie parfémov podrobnejšie tu)
Aldehydové vône
Parfémy s obsahom aldehydov(aldehyd je typ alkoholu) poznáme už od roku 1920. Po prvý krát boli tieto vône použité vo Francúzku. Ich priekopníkom je asi najznámejší parfém na svete Ernest Beaux, tvorca parfemu Channel 5. Aldehydové parfémy vo všeobecnosti umocňujú vône v hlave parfému a dodávajú mu akúsi iskru. Majú rozmanité použitie: z anízového aldehydu sa napríklad získava hlohová vôňa, decylaldehyd podporuje šírenie fialkovej vône. Aldehydy vo všeobecnosti pridávajú vôni charakteristickú arómu a novú výdatnosť a silu. Musia sa však používať mimoriadne opatrne a vo veľmi malých množstvách. Kvapka surového aldehydu na vašom odeve môže spôsobiť, že buete nepríjemne zapáchať. Pôsobia veľmi sofistikovane a príjemne sa nosia počas celého roka. Okrem Chanell 5 k nim patrí taktiež Lanvin's Arpege, Je Reviens od Worth, Saint Laurent či L'Interdit od Givenchy.
Kvetinové vône
Sú najpopulárnejšou ženskou kategóriou. Ako dominantnou majú vôňu kvetín, pričom zväčša je ich v jednej vôni obsiahnutých viacero druhov. Taktiež ale môže byť vôňa postavená na aróme jediného kvetu, vtedy sú to tzv. soliflore. Kvetinové parfémy pôsobia zväčša veľmi ľahko, hravo a romanticky. Hodia sa najmä na letné obdobie. Podľa ďalších zložiek obsiahnutých v parféme delíme tieto ďalej na:


Zelené-kvetinové, tie obsahujú trávy, alebo zelené časti rastlín ( galbanum ). Sú to napríklad Vent Vertod Balmain, Fidji od Guy Laroche, Givenchy III, Ivoire od Balmain a Gio od Armani.
Ovocné-kvetinové vône obsahujú rôzne druhy ovocných plodov. Patria k nim Sunflowers od Elizabeth Arden, Diamonds and Sapphires od Elizabeth Taylor, Jean-Paul Gaultier a Escape od Calvin Klein.
Čerstvé-kvetinové vône pôsobia veľmi ľahkým a vzdušným dojmom. Obsahujú čerstvé tóny zväčša citrusových plodov. Príkladom takej vône je Anais Anais od Cacharel, Flore od Caroline Herrera, Eau d'Issey od Issey Miyake.
Drevné-kvetinové používajú v základe tóny drevných elementov. Sú to napríklad Chanel No 19, Safari od Ralph Lauren, White Linen od Estee Lauder.
Sladké-kvetinové, ako už pomenovanie napovedá, sú vône, ktoré sú jednoznačne sladké od hlavy až po základ vône. Medzi takéto parfémy patrí Blue Grass od Elizabeth Arden, Gardenia Passion od Annick Goutal a Eau Cuivree od Montana.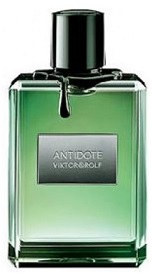 Orientálne vône
Orientálne parfémy majú veľmi silnú, korenisto-exotickú vôňu. Ich sladkosť je obsiahnutá v zložkách ako santalové drievko, mošus(pižmo) či vanilka. Klasickým príkladom orientálnych vôní sú Shalimar, Samsara od Guerlain, Opium od Yves Saint Laurent a Youth Dew od Estee Lauder. Pre ich silu a intenzitu sú vhodné najmä na večerné nosenie. Veľká trieda vôní, ktorá obsahuje sladké mierne živočíšne vône *, ambrózie (ambra, ambergis, ambretone, amber, ambroxan, cetalox, sweetgum, kephalis, ambrette, pižmo (musk)) alebo labdanum (Cistus ladaniferus), často kombinované s vanilkou, tonkou, kvetmi a lesmi Fire Amber Baby Cult of Scent for women and men. Môžu byť vylepšené kafrovými olejmi a kadidlovými živicami (alebo jantár amber, benzoin styrax, mastix, myrha ...). Napr. Tom Ford, Amber Absolute, Ambre Sultan, Eau Sauvage Parfum Christian Dior for men Medzi orientálnymi parfémami rozlišujeme ďalej:


Florientálno-orientálne, ktoré obsahujú aj značné množstvo kvetinových vôní, preto sa niektoré hodia i na denné nosenie. Sú to napríklad Joop! od Joop!, Panthere od Cartier a Spellbound od Estee Lauder.
Ovocno-florientálne vône obsahujú okrem kvetín i ovocné plody a príkladom sú Poison od Dior či Casmir od Chopard.
Korenisto-orientálne parfémy sa dostali do popredia v 90-tych rokoch 20-teho storočia. Obsahujú rôzne kulinárske korenia typické najmä pre oblasti Indie a Arábie. Príkladom takýchto vôní sú Comme des Garcons, Angel od Thierry Mugler, Feminite du Bois od Shiseido a Old Spice.
Ovocno-korenisté vône obsahujú okrem exotických korenín aj ovocné zložky a patria k nim Roma od Laura Biagiotti, alebo Moschino.
Animálne/zvieracie, obsahujú najmä ambru a sú to Obsession od Calvin Klein a Egoiste od Chanel.
Sladko-orientálne vône sú tvorené sladkými vonnými drievkami ako santal či céder. Príkladom sú vône Must de Cartier alebo Donna Karan.
Citrusové vône
Citrusové vône sú staré a bohaté. Jeho zloženie je založené na citrónovej, pomarančovej, bergamotovej, grapefruitovej alebo mandarínovej základe.
Cyprusové vône (chypre)
Typickým príkladom dreviny s cyprusovou vôňou je cypruštek alebo tuja. Pomenovanie cyprusových parfémov sa vzťahuje na ostrov Cyprus. Prvý parfem tohoto typu bol "Cyprusu by Coty", vytvoril Francois Coty v roku 1917 a z ostrova Cyprus získal väčšinu svojich ingrediencií. Väčšinou sa jedná o ženské parfémy, vhodné ako na denné tak i nočné nosenie. Typický pre cyprusovú vôňu je kontrast medzi hlavou tvorenou zväčša bergamotom a základom s vôňou machov (bergamot, oakmoss a labdanum.). Medzi cyprusovými vôňami poznáme ďalšie rozdelenie podľa prítomnosti ostatných tónov.

Animálne/zvieracie-cyprusové, tie majú ako základ použitú kožu alebo iný zvierací element. Sú to vône Cabochard od Madame Gres, Cuir de Russie od Chanel, Scandal od Lanvin, Jolie Madame od Balmain, Polo od Ralph Lauren alebo Insense od Givenchy.

Kvetinovo-cyprusové majú v srdci výrazné kvetové zložky. Príkladom sú Crepe de Chine od Millot, Ma Griffe od Carven, Montana, Knowing od Estee Lauder.

Ovocno-cyprusové obsahujú rôzne ovocné plody ako napríklad parfémy Mitsouko od Guerlain, Femme od Rochas, Champagne od Yves Saint Laurent.

Sladké-cyprusové používajú výrazne sladké elementy. Takéto vône sú Shocking od Schiaparelli, Intimate od Revlon alebo Aromatics Elixir od Clinique.

Čerstvé-cyprusové obsahujú svieže tóny zväčša citrusov. Patria k nim Diorella od Dior, Eau Parfumee od Bulgari, CK1 od Calvin Klein, Eau Sauvage od Dior či Fahrenheit tiež od Dior.

Zelené-cyprusové majú dominantnú zložku tráv alebo iných zelených častí rastlín. Príkladom sú vône Charlie od Revlon, Alliage od Estee Lauder a Boucheron Pour Homme.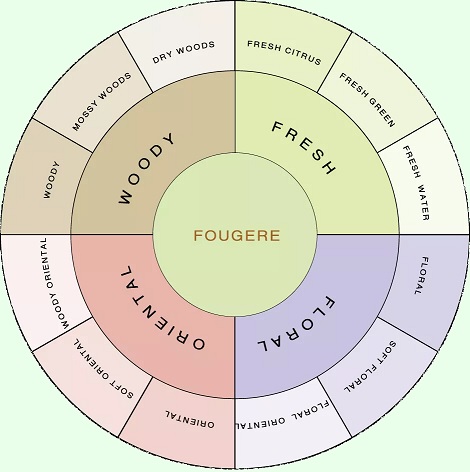 Fougére vône ( vyslovuje sa fužér ) fougere accord
Pomenovanie pochádza z francúzskeho slova pre papraď (oakmoss). Napriek tomu, že papradie nemá práve veľmi známu a výraznú vôňu, parfémy zastúpené touto kategóriu evokujú svojou vôňou sviežosť lesa, čerstvo pokosenej trávy a často sa k nim referuje ako k erotickým vôňam. Vo všeobecnosti obsahujú rôzne bylinky, sladký kumarín (tonka semenech silovoně obecného, tomka voňavá (vanilla grass), tomkovica voňavá (sweet grass), lipkavec marinkový (woodruff, galium odoratum), komonica lekárska (sweet clover), skorica) papraď, dub, levandula, mach (mossy). Sú to zväčša mužské vône. V tejto kategórii rozlišujeme:

Kvetinové-fougére vône, ktoré obsahujú rôzne zväčša lesné či divo rastúce kvety. Takýmito vôňami sú aj Canoe od Dana, Wrappings od Clinique, Parfum d'Ete od Kenzo a Givenchy III.
S obsahom kože, tieto obsahujú animálne elementy alebo tabak. Sú to napríklad Minotaure od Paloma Picasso, Brut od Faberge, Tabac Blond od Caron.
Drevné-fougére majú v sebe tóny rôznych drevín ako Tuscany od Aramis,Paco Rabanne Pour Homme a Dunhill Edition.
Korenisté-fougére obsahujú zmesi rôznych kulinárskych korenín. Príkladom môžu byť Alliage od Estee Lauder, Jules od Dior a Kouros od Yves Saint Laurent.
Čerstvé-fougére majú zväčša výrazné tóny citrusov alebo iných čerstvo voňajúcich elementov ako zelený čaj či eukalyptus. Sú to napríklad Eau d'Hadrien od Annick Goutal,Ô de Lancôme a English Lavender od Yardley.
Zelené-fougére obsahujú zelené časti rastlín alebo trávy. Cool Water od Davidoff a Drakkar Noir od Guy Laroche.
Ozónové vône (aquatic, oceanic alebo ozonic)
Sú novým prírastkom moderného parfumérstva. Tieto vône pôsobia čerstvo, mlado a sviežo. Často obsahujú rôzne morské elementy a ovocie s veľkým obsahom vody ako napríklad červený vodný melón. Príkladom takýchto vôní sú New West od Aramis, Dune od Dior, Eden by Cacherel a Escape od Calvin Klein. Najnovšia kategória v histórii parfumov, ktorá sa prvýkrát objavila v roku 1988. Čistá vôňa pripomínajúca oceán, ktorá viedla k mnohým moderným androgénnym parfumom. Vo všeobecnosti obsahuje kalón (calone), syntetickú vôňu zistenú v roku 1966, alebo iné novšie syntetické látky. Používa sa aj na zvýraznenie kvetinových, orientálnych a drevitých vôní.
Kožené vône (leather)
Rodina vonných látok, ktorá vo svojich stredných alebo základných tónoch obsahuje vôňu medu, tabaku, dreva a drevených dechtov a vôňu, ktorá hovorí o koži. (Pôvodne maskovali nepríjemnú vôňu samotnej kože, lebo v tradičnej výrobe sa používali moč a výkaly hovädzieho dobytka, ako aj krv a decht, čo bolo začiatkom parfumérie.)
Výpočet koncentrácie
Vzorec: c=m/V
Ak 10 ml (zhruba je to 10g) koncentrovaného esencálneho oleja dolejeme alkoholom na 50 ml, tak získame 20 percentnú konentráciu výsledného roztoku: 10/50=0.2 (20%).
1 ml = 20 kvapiek, flakóny: [1], [2]
Aromaterapia
Podstatným rozdielom medzi aromaterapeutickými vonnými zmesami a parfumom je, že aromaterapia sleduje zdravotné a psychické účinky príodných esencií. Snaží vytvoriť vône s kombináciou prírodných esencií pre príjemný pocit nejakej miestnosti, istým liečivým účinkom, bez požitia syntetckých vonných látok a alkoholu. Tieto kompozície vynikajúco sa hodia na zvýšenie zmyselnosti a navodenia príjemných pocitov, optimizmu, či na povzbudenie duchovného vedomia. Môžu byť použité aj pri kúpeloch, alebo do olejov na pokožku, napríklad ako masážne oleje, alebo do rôznych krémov. Aj keď aromaterapeutické zmesi môžu byť príjemné vône napríklad do bytu, to ešte zďaleka neznamená, že by to ľudia radi používali ako osobný parfum, samozrejme až na pár výnimiek.
Tuhý parfem
Simple Recipes
1. WOODSY RAIN: 5 Bergamot, 4 Lime, 2 Cedarwood, 1 Patchouli
2. STRESS MANAGEMENT: 4 Cedarwood, 3 Bergamot, 2 Jasmine, 1 Nerol
3. PEACE OUT: 3 Cedarwood, 3 Frankincense, 1 Roman chamomile, 1 Orange, 1 Vanilla
4. PURE AIR: 4 Eucalyptus, 4 Lemon, 3 Levander
5. INNER PEACE: 5 Orange, 3 Frankincense, 1 Lemongrass (Lemongrass and Citronella Differences)
6. COSY COCOON: 5 Bergamot, 3 Cedarwood, 3 Frankincense
7. MOON DUST: 3 Rose, 2 Patchouli, 2 Sandalwood, 1 Lemongrass, 1 Vetiver
8. WALK IN THE WOODS: 5 Pepermint, 3 Cinnamon bark, 3 Pine
9. APHRODISIAC: 4 Orange, 3 Levander, 2 Patchouli, 2 Ylang Ylang, 1 Jasmine
10. HOPE: 4 Bergamot, 3 Ylang-ylang, 2 Frankincense
12. MAA: 8 Vanilla, 8 Frankincense, 4 Vetiver EO, 4 Sandalwood, 3 Cedarwood, 6 Rose, 10 Lavender, 11 Nag Champa, 11 Grapefruit
13. ORIENTAL BLOOM: 3 Frankincense, 7 Ylang Ylang, 7 Rose, 8 Cinnamon, 11 Orange Blossom, 13 Peach
14. FLORAL BLEND: 5 Ylang Ylang EO, 3 Jasmine EO, 2 Rose Water Concentrate

Some synthetic fragrance, fixatives/blenders
* Aurantiol 50% in DPG,(link) Top Note fixative, Floral Orange blossom, bright, fixative/base to top notes.
Aurantiol is perhaps the best known Schiff base and is extensively used in a large variety of floral notes such as orange-blossom, linden-blossom and tuberose. Used in citrus cologne types, it acts as an excellent fixative as well as exalting the top notes. It gives an oriental character when used in amber an chypre compositions and blends particularly well with macrocyclic musks.
* Benzyl Salicylate, (link) Fixative/Structure, Floral, Clean balsam, fresh, sweet clean herbal, slightly spicy
Widely used as a blender in perfumery, and generally as a mild, floral background with an effect not unlike that of Ylang-Ylang (except for power and topnote). Excellent in all florals, Carnation, Wallflower in particular."
* Cumarin, (link) Balsam new mown hay, tonka, sweet clover
Insoluble in IPM, Arctander describes it as "Sweet, herbaceous-warm, somewhat spicy odor, in extreme dilution more haylike, nut- Iike, tobacco-like… Extensively used in perfumery to support herbaccous odors, Lavender, Lavandin, Rosemary, Citrus oils, Oakmoss, etc., and as a fixative in numerous types of fragrances; Almost a standard ingredient in Fougère types with Amylsalicylate and Lavender-notes, with or without Oakmoss.
* Galaxolide, (link) Musk, Clean, powerful iso-chroman musk, superb fragrance, persistant
Together with Hedione, Methyl Ionone Gamma, and Iso E Super, in roughly equal proportions, it is a key component of the so-called "Grojsman accord" more aptly named "hug me" by the perfumer herself: undeniably one of the most influential in modern perfumery. Sophia Grojsman first developed the accord for a perfume she made for herself. It took the world of feminine perfume by storm after being incorporated in a number of early 1990's hits: first and most importantly in Grojsman's Tresor (Lanc�me, 1990), but then in her Spellbound (Lauder, 1991), in Michel Almairac's Casmir (Chopard, 1991), Maurice Roger's Dune (Dior, 1991), and so on. (S&C) Besides its diffusive, linear and instantly recognizable character, the accord is exceptionally transparent and versatile: even in large doses sometimes more than 3/4 of the formula -, the characteristic effect of the accord can be introduced in a nearly limitless range of landscapes, without silencing its surroundings. The accord also takes well to modifications in the proportions between its components, further expanding the its potential uses while preserving much of its distinctive smell. Tresor itself is a case in point, with the Hedione content at around a third of that of the other 3 ingredients.
* Hedione, (link) Floral, Elegant, transparent floral, jasmine note w/citrus freshness
Arctander, writing very soon after it became available and before it's full potential has been realised has this to say of it: "This ester, only recently brought into the market as a commercially available perfume chemical, is intended for use in artificial Jasmin absolute, Jasmin and Tuberose bases, and as a trace additive in powerfully floral fragrances. It serves as an economical substitute for Methyl jasmonate (see monograph), but does not have the overwhelming sweetness and diffusive power of that material." By the time Arcadi Boix Camps is writing about it in 1978 it has already seen use in many successful fragrances. He says it is "the compound that without a doubt has most influenced modern perfumery and has allowed the great artists to develop their ideas with inspiration. It was used for the first time in Eau Sauvage and in Diorissimo, and it has become famous because it gives to compositions a delicate, fresh, smooth, radiant, warm, elegant character that blends well with all kinds of perfumes from floral-citrics to woody, chypre and oriental. HEDIONE® is an indispensable material for the perfumer. Besides use in jasmine and its family of florals, it gives original effects in virtually all fragrance types. It is normally used at a concentration of between 2 and 15%, but can be used at levels of 35% and above.
* Hercolyn D, (link) Fixative, Balsam, Light amber liquid resinous, resistant to aging. Consistent mild odor
Hercolyn D (as distinct from plain Hercolyn) is a specially deodorised quality of Hercolyn primarily useful as a perfumery solvent rather than an aromatic ingredient, although it does still have some residual odour. This material is a very high viscosity, sticky, solvent; pourable but thick and straw-to-pale-amber in colour, with good solubility in ethanol. It has extremely helpful fixative effects and is also useful as a general blender.
* Jessemal Jasmonyl, (link) Floral, Jasmine note, extremely rich and stable
* Lemonile, (link) Citrus, Imparts freshness and diffusion, extremely powerful
Lemonile is used in lemon, verbena and lime compositions where it imparts freshness and diffusion. This nitrile is an extremely powerful chemical and has excellent stability in alkaline media. More natural and long lasting than Geranitrile T.
* Lyral, (link) Blender/richness, Floral, muguet, aldehydic, soft, delicate floral, lily, cyclamen
Extraordinary tenacity and diffusivity. A powerful blending agent giving richness throughout all dryout phases of a perfume composition.Used in floral fragrances, mainly muguet accords. Unique as a fine light flower tone that is extremely long lasting.Arctander writes very enthusiastically about this material: "Lyral was at first believed to be of fixative value only, e. g. in high-class soap perfumes, etc. But it was soon discovered that Lyral has a floral volume which, when properly �cultivated' by the creative perfumer, often outperforms Hydrocitronellal and any other floral chemical or combination of chemicals, its application is therefore continuously expanding from the single floral Muguet to become the �must' in cosmetic fragrances where tenacity and sweet-powdery, stable terminal notes are called for. It blends excellently with the Ionones and with the conventional resinoids (Styrax, Tolu, Peru, etc. ) and it may either accompany Hydroxycitronellal or substitute it.
* Sandela, (link) Wood, Sandalwood, clean, sweet, woody, high odor. A classical sandalwood note that can be used in all fragrance types.
* Nerolin Bromelia 10% in DPG , (link) Fruit/Floral, Neroli, orange blossom, fruity, sweet, Naphtha, floral, orange blossom, powdery, grape
* Musk Ketone, (link)
* Vanillin, (link)
Some writings
Chapter 17, Perfume
MUSK
Advanced Blending Techniques
Arranging Fine Perfume Compositions The Chypres
TERMINOLOGY
Search, *
AromaWeb